Japanese sake represents Japanese liquor. You can choose Japanese sake that matches what you eat, or enjoy drinking it without any food. Japanese sake has a great variety and is difficult to choose, isn't it? This article shows top five of Japanese sake sales ranking at Japanese supermarkets and drugstores.
Which is Popular Japanese Sake?
Based on Urecon's sales ranking data, TOP 100, Japanese sake selling well at Japanese supermarkets and drugstores has been picked up and shown in the decreasing order of sales.
No. 1: Hakutsuru Sake Pack Maru, 2L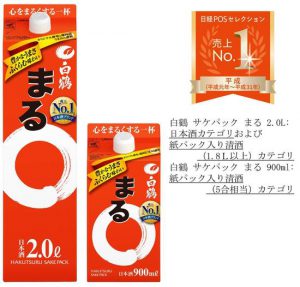 Hakutsuru Maru is a long seller, which has been loved since it was released in 1984. Well-balanced umami is its feature and matches a great variety of food and emphasizes the deliciousness of the dish itself.
No. 2: Kyohime Syuzo, Kaminari Sandai, 180ml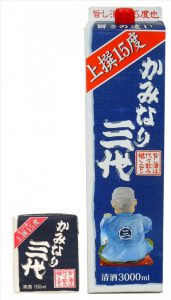 Josen Kaminari Sandai won the gold prize of Reasonable Nurukan at National Warm Sake Contest 2017! It can be greatly enjoyed as cold sake, hot sake and sake at normal temperature depending on your mood or dishes to have with.
No. 3: OZEKI, Josen, Kinkan One Cup, 180ml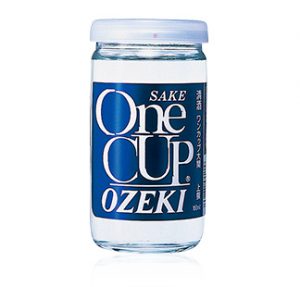 This must be the best known as cup liquor. Its taste is plain and well-balanced. One Cup Ozeki is a long seller, which has been loved for over five decades.
No. 4: TAKARA Shuzo, Shochikubai Ten, Paper Carton, 2L

By its unique manufacturing method, this sake has rich taste with mild umami, and is easy to drink.
No. 5: Gekkeikan, Tsuki, 2L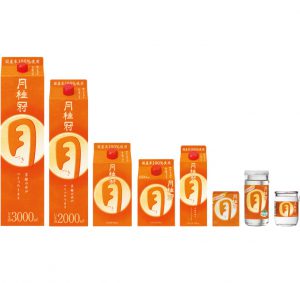 Gekkeikan Tsuki has been loved for both drinking at supper and using for cooking. Its unique manufacturing method which does not add saccharides realizes mild sweetness of the sake. The taste is simple, so this sake matches various kinds of dishes, from plain to rich, and makes you want to drink one more glass!
Have You Found Japanese Sake You Would Like to Try?
How do you like this article showing top five on the sales ranking of Japanese sake available at Japanese supermarkets and drugstores? Please find your favorite taste of Japanese sake!
Reference: Urecon Japanese Sake Sales Ranking
See the latest sales ranking of Japanese Sake up to 100 (September 1 to November 30, 2020).
>> See Top 100