We often chew gum while going on a diet or when trying to stop smoking, as well as to prevent bad breath or bad teeth. There are various types of chewing gum at stores, but you might prefer refreshing one or sweet one. This article shows top five of popular chewing gum available at Japanese supermarkets and drugstores.
Which Chewing Gum is Selling Well?
Based on Urecon's sales ranking data, TOP 100, chewing gums selling well at Japanese supermarkets and drugstores have been picked up and shown in the decreasing order of sales.
No. 1: XYLITOL Gum, Lime Mint, Family Bottle, 143g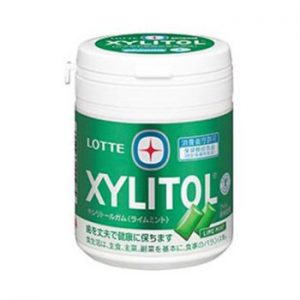 Key lime with freshness and juiciness and its unique essential oil from fruit is used. Juniper berry, which is used for jin, is also newly contained to draw as much gorgeous aroma as possible. This gum is special health food designated by the government.
No. 2: Clorets XP, Original Mint Bottle, 140g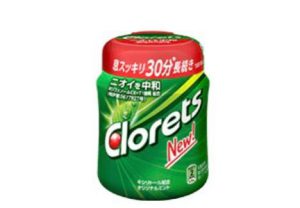 This gum has strong mint freshness and refreshes your breath! As chewing more and more, you can enjoy its sweet taste. Even if you do not like bitter and minty taste of minty gum, you can enjoy this one.
No. 3: XYLITOL Gum, Fresh Mint, Family Bottle, 143g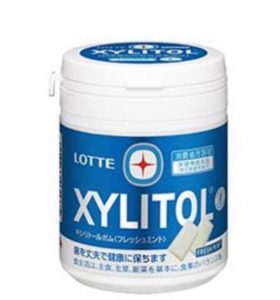 This has minty taste, but it is soft and sticky enough. This is good to have after meal. Spilanthes acmella with spilanthol, which is a stimulative substance matching well with mint, is newly contained to bring more freshness. This is popular among people because they can enjoy the taste relatively longer.
No. 4: Lotte Green Gum, 9 Sticks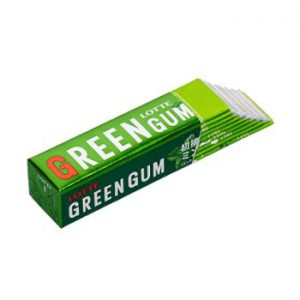 This is a long seller. Once you put this gum into your mouth, the taste spreads all over your mouth. Its well-balanced taste and aroma is brought by first picked mint. Its well-balanced sweetness is unique and it has less strong and fresh taste than tablet type gum, so it is great for those who do not like stimulating refreshing taste. And also you can enjoy soft springiness like rice cake.
No. 5: XYLITOL Gum, 7 Kinds Assort Bottle, 143g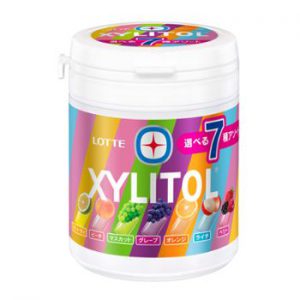 This seven kinds assort bottle includes seven flavors: sweetie, peach, muscat, grape, orange, liche, and berry, in order to choose the best taste for your mood. It seems good for remote work. This gum has less cool and refreshing taste but more sweet taste.
Have You Found Good Chewing Gum You Would Like to Try?
How do you like this article showing top five of chewing gum sales ranking at Japanese supermarkets and drugstores? If you are not sure which one to take, please check this sales ranking out!
Reference: Urecon Chewing Gum Sales Ranking
See the latest sales ranking of chewing gum up to 100 (November 1, 2020 to January 31, 2021).
>> See Top 100