Those who are going to drive soon and pregnant or lactating women enjoy non-alcoholic beer. Lately various products without purine body or carbohydrate have been released considering health. However, this variety leads to difficulty with choosing. Then, we will introduce top five of sales ranking of non-alcoholic beers.
Which Non-Alcoholic Beer is Selling Well?
Based on Urecon's sales ranking data, TOP 100, non-alcoholic beers selling well at Japanese supermarkets and drugstores have been picked up and shown in the decreasing order of sales.
No. 1: Dry Zero, Canned, 350ml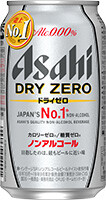 This product has sour flavor of citrus fruit. Its dry sensation and creamy foam greatly fits food. It is really close to real beer without calories and carbohydrate.
No. 2: ALL-FREE, 350ml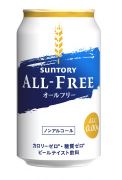 This non-alcohol beer is easy to drink. Compared to its older product, this ALL-FREE has stronger sensation and sharper aftertaste. This is the standard of Suntory's ALL-FREE series.
No. 3: Karada-wo-omou All-FREE, 350ml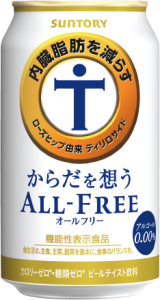 If you have higher BMI and care about visceral fat, why don't you try this Karada-wo-omou ALL-FREE which means ALL-FREE that is good for your health? It seems that polyphenol included in rosehip decreases the visceral fat! It does not mean that taking this product a lot leads to improvement of symptoms or health promotion.
No. 4: Zero ICHI, 350ml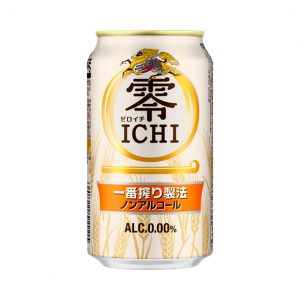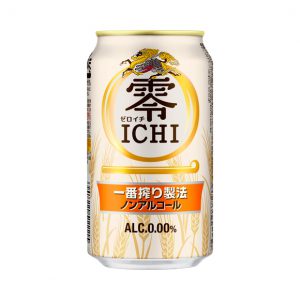 Its sophisticated flavor and fresh aftertaste is a selling point of Kirin, Zero Ichi. You can feel dry-roasted malt flavor on the tongue and enjoy aroma just like a wheet beer.
No. 5: Karada FREE, 350ml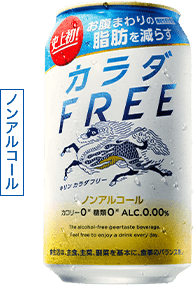 This product has fruity and fresh flavor. Its value is its unique ingredient, matured hop extract Kirin developed over many years. Bitter acid included that matured hop extract seems to decrease the fat around the belly. It also does not have an artificial flavor. 
Have You Found Non-Alcoholic Beer You Would Like to Try? 
How did you like this article showing five most-selling non-alcoholic beers at Japanese supermarkets and drugstores? If you care about your health, you should check the function. If you have a favorite beer brand, you might want to choose one from the brand.
Reference: Urecon Carbonated Drink Sales Ranking
See the latest sales ranking of carbonated drink up to 100 (January 1 to March 31, 2020).
>> See Top 100