Lips tend to get dry in the winter time. Lip balm is a life-saver. We need to take care of lips frequently so that they do not get dry and rough. In the drugstore, you will see a wide variety of lip balms released by different manufacturers. It must be hard to choose one from them. Gloss or mat? Here are five best-selling lip balms.
Which Lip Balm is Selling Well?
Based upon Urecon's sales ranking data, top 100, lip balms representing high market share have been picked up and are shown below.
No. 1: DHC Medicated Lip Balm, 1.5g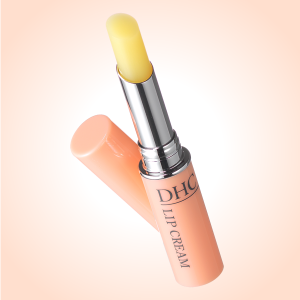 DHC is famous for its cosmetic products with olive virgin oil. Among them, this lip balm has got Best Cosmetics Grand Award of@cosme. It does not have UV cut effects, but it provides moisture to the lip and feels good.
No. 2: NIVEA Deep Moisture Lip, Scent-free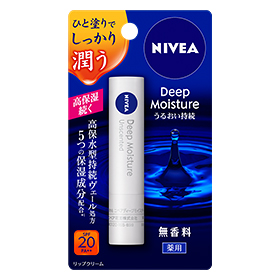 This lip balm includes five moisturizing components; honey, amino acid-based moist component α, royal jelly extract, olive oil, trehalose. This lip balm melts on the warm lips and spreads smoothly. Antiphlogistic components improves the rough lips and Vitamin E improves blood circulation and skin color.
No. 3: Mentholatum, Medicated Lip Stick XD 4G
It has moderate fresh feeling and is reasonable. Though moisturizing lip balms are popular, this has mat texture. It is definitely mat, but it keeps moisture as well.
No. 4: Mentholatum, Water Lip, Scent-free 4.5G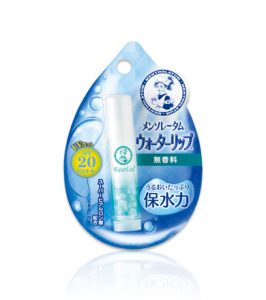 Mentholatum Water Lip maintains ample moisture and moisturizes the lips. It includes super hyaluronic acid and collagen to make the lips moist. It protects lips not only from dryness but also from ultraviolet rays.
No. 5: NIVEA Moisture Lip, Vitamin E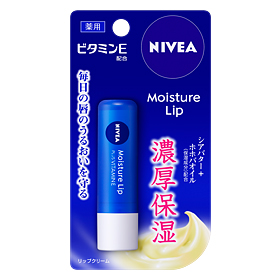 This is a medicated lip balm to moisturize the lips. As the naming says, it provides moisture with lips and maintain the beauty. Natural moisturizing components, shea butter and jojoba oil, are included. It feels smooth and its moisturizing components spreads on the lips. The lip balm prevents the lips from getting dry and keeps them moist for long hours. It includes Vitamin E and stearyl glycyrrhizate to prevent the rough lips. Faint scent.
Have You Found Good Lip Balm for You?
How did you like this article showing five best-selling lip balms at Japanese drugstores and supermarkets? If you are not sure which one to take, please refer to this ranking data to find what is good for you.
Reference: Urecon Lip Balm Sales Ranking
See the latest sales ranking of lip balm up to 100 (November 1, 2019 to January 31, 2020).
>> See Top 100