Spring is the season when new cosmetics are released! Why don't you enjoy yourself with makeup with newly released cosmetic items?
You can check popular affordable and fashionable brands' new products released in spring 2018.
6 Best Affordable and Fashionable Cosmetics Released in Spring 2018
1. VISEE GEMMY RICH EYES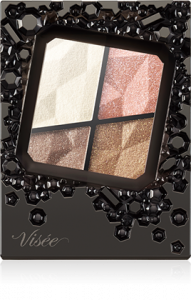 Picture from Kose
Gemmy Rich Eyes is affordable and fashionable eyeshadow, which is popular because it provides shiny eyes.
New colors released in spring 2018 are three colors: flesh beige, seductive burgundy, and smoky gray.
This shiny eyeshadow will make your makeup gorgeous and should be essential.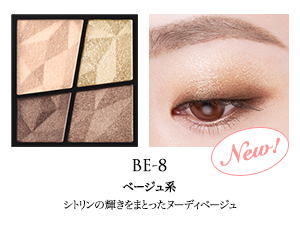 Picture from Kose
Price: 1,200 yen (Based on our research)
2. CANMAKE Wink Glow Eyes
CANMAKE's popular eyeshadow, Wink Glow Eyes which provides sophisticated, dewy shimmer has released two new colors: the yellowish gold with pink pearl and the translucent milky coral red.
If you apply a thin layer, you can enjoy a translucent, single-shade look. You can enjoy single-shade make-up as well as color gradation. This product contains fine-textured, high-density pearl, so it can create a finish that shimmers.
One coin price, 500 yen makes it possible to try this product without hesitation.
Fixed price: 500 yen
3. KATE Smoky Round Eyes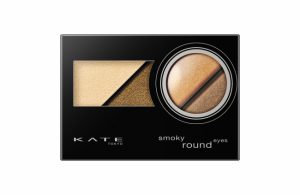 Picture from PR TIMES
KATE, which has popular eye cosmetics, released Smoky Round Eyes which makes round, large eyes.
By brushing a highlighting shade onto the center of the lid, you can make Halo Eyes, round, three-dimensional eye makeup easily.
Six colors are available including gorgeous orange and feminine pink.
Price: 1,200 yen (based on our research)
4. CANMAKE Glow Fleur Cheeks
A quick sweep is all you need over cheeks tinted with a tinted flush! Very popular Glow Fleur Cheeks released the new dull color, Burgundy Fleur.
A little dull burgundy color fits well with the skin color and standard brown eye shadow.
Its natural tone will make yourself as of late.
Fixed Price: 800 yen
5. VISEE RICHE CRYSTAL DUO LIPSTICK SHEER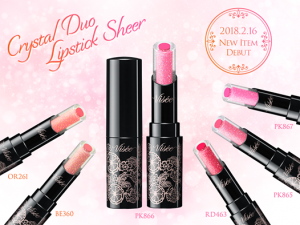 Crystal Duo Lipstick which was successful last year introduced the sheer type.
This lipstick with two layers, pearl and color, creates effortless, sexy lips.
Six colors are available including pink and orange.
Price: 1,500 yen (Based on our research)
6.INTEGRATE VOLUME BALM LIP D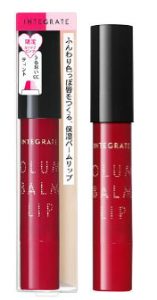 Picture from PR TIMES
The pencil type lipstick, Volume Balm Lip which can create sexy lips released three colors only for this spring.
Both CC lip with slight color and Tint with bright color can be enjoyable, and you can adjust the color based on your outfit or mood.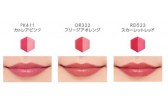 Picture from PR TIMES
Price: 1,200 yen (Based on our research)
Updated Spring Makeup with Affordable and Fashionable Cosmetics!
How did you like this article?
We have selected cosmetics which create makeup in style easily among newly released products by popular affordable and fashionable cosmetic brands.
These products are available at drugstores, so please give it a try!