Humidity makes your hair go crazy, or your hair is overly dry because of strong sunshine. This kind of hair problems would be solved by leave-in conditioners. These days, various kinds of products including hair oil, milk and cream are in the market and you might be looking for the right one for you. Here is the sales ranking of leave-in conditioners sold in drugstores.
Every product is reasonable, cheaper than 2,000 yen, so if you like stylish but affordable products, this ranking will be useful for you.
Here is the ranking of leave-in conditioners selling well at drugstores based on Urecon ranking data (top 100).
1. Tsubaki Oil, Hair Cream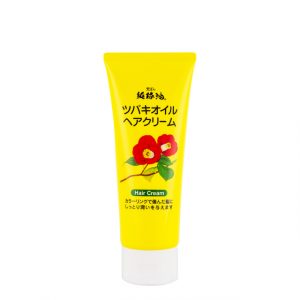 Picture from KUROBARA HONPO
The most selling leave-in conditioner at drugstores is Tsubaki Oil, Hair Cream. This cream type conditioner abundantly uses camellia oil, which has been traditionally used for hair-care, and its treatment effect is different. It provides damaged hair with moisture and makes it sleek and easy to handle.
Average price: 458 yen per 150g
2. Essential CC Oil
Picture from Kao
This leave-in conditioner is not-greasy oil type. It contains hair supplement oil which is similar to what exists in hair and protects your hair from daily damage from dryness, hair dryer, and static electricity.
It is very famous for its effect, making your hair sleek, silky and smooth. Its floral aroma is also appreciated.
Average price: 702 yen per 60ml
3. LUX Super Rich Shine, Damage Repair Rich Hoshu (Reparing), Cream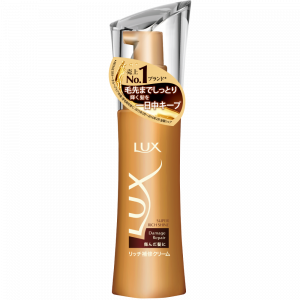 Picture: Unilever
This is moisture-rich cream with gold argan oil. This is good for those with hair damage including split ends and dry and brittle hair, since this cream gets to the damaged parts to intensively repair from inside of the hair.
Average price: 782 yen per 100ml
4. LUCIDO-L Oil Treatment EX Hair Oil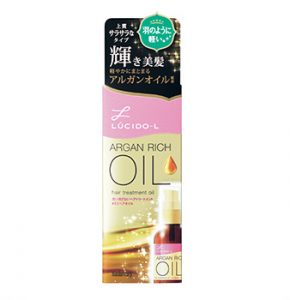 Picture: Mandom
This leave-in conditioner contains argan oil treated under ultrahigh pressure. This non-greasy oil makes your hair beautiful and glossy. Its treatment effects and aroma have high reputation. This is good for the season with UV rays since it filters them out.
Average price: 1,023 yen per 60ml
5. Pantene Extra Damage Care Treatment Water (For thoroughly damaged hair)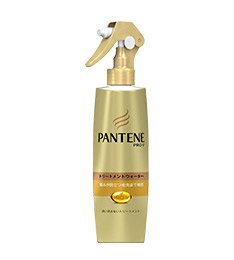 Picture: P&G
This water-base leave-in conditioner with smooth touch is easy to use because of the form of spray, and you can care damaged hair while styling your hair. You can use it for dry hair or before using your hair iron to make moist and beautiful hair.
Average price: 713 yen per 200ml
6. Beautylabo Hair Serum Extra Deep Moisture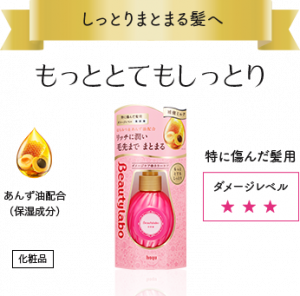 Picture from hoyu
This product contains honey and apricot oil with moisturizing effects. This milky-type leave-in conditioner penetrates deep into and moisturizes to the tip of hair, which makes your hair damaged from perms, coloring and hair iron moist and beautiful. Its cost-effectiveness and pink, cute packaging is accepted by customers.
Average price: 523 yen per 110ml, refill
7. La Sana Sea Algae Hair Essence, Moist, Small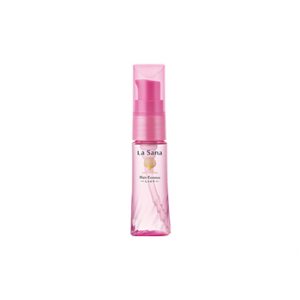 Picture: La Sana
Applying this La Sana's popular item to wet hair leads to moist and beautiful hair. This should be liked by those looking for products of high-quality, since it contains well-chosen natural ingredients including sea algae extract, vitamin E, royal jelly extract, squalene oil, and rice germ oil.
The size is for around three weeks, which is good for trial, office use, and traveling.
Average price: 1,045 yen per 25ml
8. Yuzu-Yu Natural Hair Oil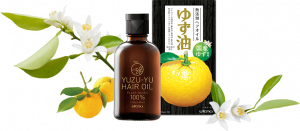 Picture from utena
Yuzu-Yu Natural Hair Oil's reputation has spread by word of mouth. It can be used not only as leave-in conditioner but also as styling agent or oil pack and for scalp massage. This should be accepted by those who like organic products since every ingredient is plant-derived good for both hair and scalp, including Yuzu citrus seed oil from Kitagawa Village, Kochi Prefecture. Every time you use it, you will enjoy its fresh aroma and be relaxed.
Average price: 815 yen per 60ml
9. Essential Night Care Milk
Picture from Kao
Essential Night Care Milk is a leave-in conditioner for night use. Its rich milk realizes its long-lasting effect, so you can handle your hair easily next morning. This should be good for those with long hair who are worried about hair damage by friction against the pillow while sleeping.
Average price: 708 yen per 100ml
10. L'OREAL Paris ELSEVE Extra Oil Eclat Imperial
Picture from NIHON L'OREAL
This is high-quality hair oil with French rose oil. With its Shine Mirror Technology, your hair looks sleek seen from any angle. It makes your hair beautiful without any damage. It is said that its elegant aroma like perfume lifts you up. It was also evaluated as the best hair product at @cosme Best Cosmetics Award 2016.
Average price: 1,913 yen per 100ml
Reference: Urecon Hair Styling Products Ranking
See 100 Best Hair Styling Products including leave-in conditioners.
>> ブロー・スタイリング剤カテゴリのランキング100位まで見る


How did you like this ranking of leave-in conditioners sold at drugstores in Japan? Hope you will find the right one for you. Let's keep your hair beautiful even on dry or humid days with these leave-in conditioners!
©Urecon powered by TRUE DATA
※Data from February 1 to April 30, 2017
※Each data is as of the date the Japanese article was released. Some products might have finished selling.
※Urecon (https://urecon.jp/) is publishing market trend data for the latest three months.