What is essential in your daily life is cotton swabs, but there are various kinds in different shapes. Generally they are white, but black ones were released and became popular because you can see how well you cleaned the inside of the ears. This article will show you five best cotton swabs selling well at Japanese drug stores!
Which Cotton Swabs are Popular?
Based upon Urecon's sales ranking data, top 100, cotton swabs representing high market share have been picked up and are shown below.
No.1: WATTS Cotton Swabs with Plastic Stem, 300 Pieces
This product includes 300 cotton swabs with great cost performance. You might have seen this at a hundred-yen store.
Average price: 100 yen without tax
No. 2: Liv Laboratories Antibacterial Cotton Swabs, 200 Pieces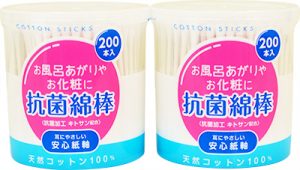 These are 100% cotton swabs with elastic paper stem. Chitosan antibacterial treatment makes them sanitary. These are standard cotton swabs which are usable for cleaning the inside of the years or fixing makeup.
Average price: 175 yen without tax
No. 3: Heiwa Medic, Spiral Black Cotton Swabs, 200 Pieces
With this black swab, you can see how sell you have cleaned the inside of the ears. Spiral swabs on both sides totally catch earwax and dirt on the ears. The stem is paper and swab is 100% cotton.
Average price: 160 yen without tax
No. 4: Sanyo Kodawari Cotton Swabs, 180 Pieces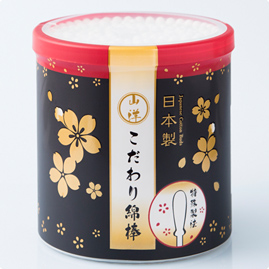 Sanyo made this product with their own knowhow and technology from their 49 year history. They made it without compromise and realized this comfort level. The end of the stem is round, the cotton is soft and the paper stem is strong.
Average price: 196 yen
No. 5: Daiei, Black Spiral Cotton Swabs, 200 Pieces
These spiral, black cotton swabs can see the dirt it has caught well. The stem is made of paper but strong enough.

Average price: 200 yen
Reference: Urecon Cotton Swabs Sales Ranking
See latest ranking (up to 100, December 1, 2018 to February 28, 2019)
>>
See 100 Cotton Swabs


Have You Found Good Cotton Swabs?
How did you like this article? Five best cotton swabs available at Japanese drugstores have been introduced. We hope you find the right one for you.