What comes to mind when you hear fermented food? It might be Natto, fermented soybeans, although some people do not like it because of its stickiness and unique smell. At Japanese supermarkets, many kinds of natto are displayed and attached sauce and the size of soybeans is varied. This article shows five best-selling natto available at Japanese supermarkets and drugstores based on the sales ranking.
Which Natto is Popular?
Based on Urecon's sales ranking data, TOP 100, Natto selling well at Japanese supermarkets and drugstores have been picked up and shown in the decreasing order of sales.
No. 1: Okame Goku Kotsubu Natto Mini 3, 50g×3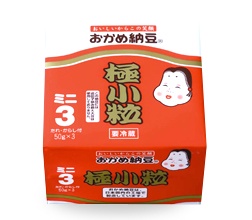 If you think 30 grams is not enough, this is yours. Okame Goku Kotsubu Natto, 50 grams. Very small soybeans are easy to eat, and its unique sauce with it greatly matches the taste of them. Its sauce bag is easy to open and use, which is called ampoule cut. The manufacturer produces this product using exclusively used soybeans by contract farming.
No. 2: Kin no Tsubu, Tare Tappuri, Tamago Shoyu Tare 3P, 40g×3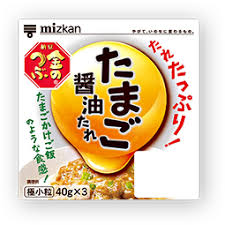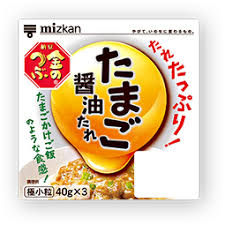 No. 2 is Kin no Tsubu, Tare Tappuri, Tamago Shoyu Tare. The sauce with this uses egg yolks in it, and it feels like tamago kake gohan, raw egg mixed white rice. The soybeans are not genetically modified and without mustard. Simply, eat it with hot white rice!
No. 3: Okame, Kokusan Marudaizu Natto Mini 3, 40g×3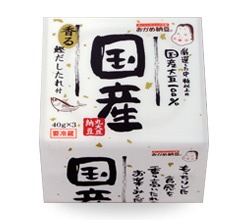 This product has great bean flavor from domestic produced soybeans and provides satisfactory feeling by soybeans of medium-size or bigger. The sauce with it is Kaoru Katsuo Dashi Tare, fragrant bonito stock sauce, produced by blending many kinds of bonito stock, and tastes elegant. It also uses soy source with plain color and less fragrance to bring out the bonito stock.
No. 4: Kin no Tsubu, Pakitto Tare Torommame 3p, 45g×3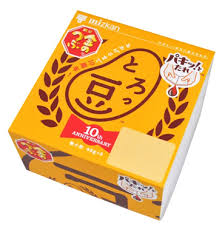 New palate feeling! Melty taste! This Natto, Torommame, melty beans, is produced with Mizkan's unique fermentation technology. As its name suggests, melty palate feeling is its feature. The natto bacteria used with this product provides less sticky natto than others and more moisture stays inside of soybeans, which leads to its soft feeling.
No.5: Kume Natto, Hiden Kin jirushi Mini 3, 40g×3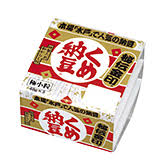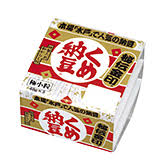 Kume Natto, Hiden Kin Jirushi got an award of excellence at the 24th National Natto Appreciating and Evaluating Meeting in February 2019. Its great taste has not been changed for a long time. It uses very small and hard soybeans and has been popular among residents in Mito Ciry, the center of production.
Have You Found Good Natto for You?
How do you like this article? Five best-selling Natto at Japanese supermarkets and drugstores have been introduced. Natto has people divided between those who like it and those who hate it, but it has a great variety. Since it is good for your health, please try to find what you like most.
Reference: Urecon Natto Ranking
See the latest sales ranking of Natto up to 100 (March 1 to May 31, 2020).
>> See Top 100