We are still having hot and muggy days. You must find your face sweaty and care about pore-clogging dirt, and want to keep your face moist and clean with great face-washing foam. Then this article shows five best face-washing foams to get at Japanese drugstores and use this summer.
Which is Popular Face-Washing Foam for This Summer? Let Us Check the Sales Ranking!
Based on Urecon's sales ranking data, TOP 100, face-washing foams selling well at Japanese drugstores have been picked up and shown in the decreasing order of sales.
No. 1: Biore, Ouchi de Esute, Hada wo Nameraka nisuru Massage Face-Washing Gel, 150g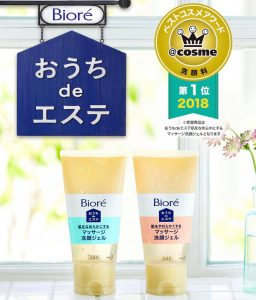 This gel texture is unique. You don't have to foam, and wash and massage your face at the same time to relax yourself. You should use this in a bath to take care of pores.
No. 2: Sengan Pasuta, Kaidei Smooth, 120g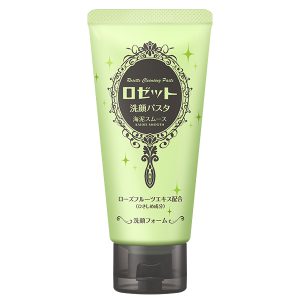 This face-washing foam contains sea mud with ample mineral and plant extract. Sea mud has fine holes and adsorb and remove old keratin and dirt in pores. Paste-like face wash is called pasta and make resilient foam. It might be good to use this product to refresh yourself.
No. 3: Biore, Marshmallow Whip, Medicated Acne Care, Refill, 130ml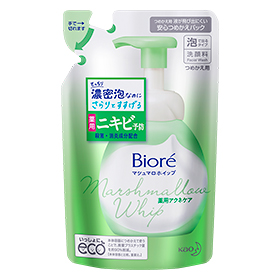 This face wash has fine bubbles and easy to rinse as well. It contains sterilization and anti-inflammation components to prevent acne. Using this foam will shorten your preparation time in the morning.
No. 4: Curel, Face-Washing Foam, Refill, 130ml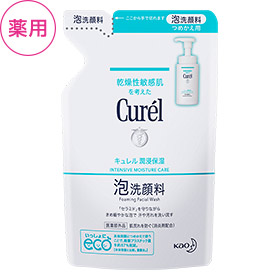 With Curel, it is possible to wash your face protecting ceramide, which is easy to be washed away. Without getting rid of moisture, this product totally wash away sweat and dirt causing rough skin. This is foam as it is, so you do not have to make foam by yourself. Containing anti-inflammation components, it attracts people with rough skin.
No. 5: Obagi C, Enzyme Face-Washing Powder, 30 Pieces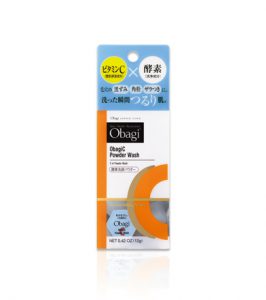 This enzyme face-washing powder contains vitamin C and is effective to darkened and clogged pores and rough skin maintaining moisture. After use, the skin will be smooth and cosmetics will spread excellently. This powder is contained in a capsule for each use, and useful for your business trip or vacation.
Have You Found Good Face-Washing Foam for Yourself?
How did you like this article showing five best face-washing foam popular at Japanese drugstores this summer? Now face-washing foam has different types; not only paste type but also foam and powder type. Please try to find the best product for your skin and preference.
Reference: Urecon Face-Washing Foam Ranking
See the latest sales ranking of Face-Washing Foam up to 100 (April 1 to June 30, 2020).
>> See Top 100