For those who have sensitive skin, skin lotion is what they should be selected carefully. However, there are various kinds of products on the market from the one with affordable price to the one with high class cosmetic brand. Some products also have moisturizing effect, brightening effect, or pimple care function. This article shows five best skin lotions for sensitive skin available at Japanese supermarkets and drugstores.
Which Skin Lotion is Popular among Those with Sensitive Skin?
Based upon Urecon's sales ranking data, top 100, skin lotions representing high market share have been picked up and are shown below.
No. 1: naturie Hatomugi Skin Conditioner, 500ml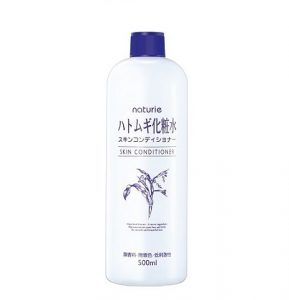 The bottle contains 500 ml so that you can use the skin lotion without hesitation every day and for lotion pack. It cares skin effectively and provides the skin with moisture. Little flavoring or coloring agent is used since it is necessary for moisturizing the skin.
No. 2: Hadalabo, Gokujun, Hyaluronic Liquid, Refill, 170ml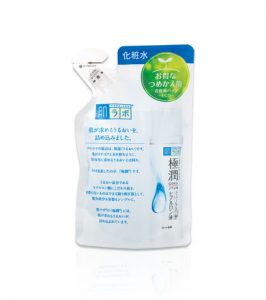 Gokujun pursues moisture the skin really needs. Carefully selected three kinds of hyaluronic acid are contained in Gokujun Hyaluronic Liquid. The concept is really simple, to directly deliver moisture to the skin. It makes the skin soft and moisturized. It can be used for face, body and hair. Slightly acidic. Fragrance free, color free, oil free, and alcohol free. Patch test has been done with the corporation of those with sensitive skin, which does not mean everyone is free from irritation.
Moisturizing components: Hydrolysis hyaluronic acid (nanoized hyaluronic acid), acetyl hyaluronic acid Na (super hyaluronic acid), Hyaluronic acid Na.
No. 3: Avene Water, 50g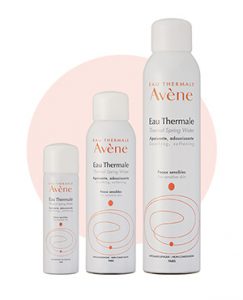 This product contains 100% of Avene hot spring water gushing out from underground after more than fifty years, containing plenty of mineral, in the village of Avene, Cevennes in Southern France, which has one of the most complexed strata in the world. The skin lotion softens, moisturizes and smoothen the skin and gets rid of irritation.
No. 4: Hadalabo, Hakujun, Yakuyo Bihada Keshosui, Sittori Type, Refill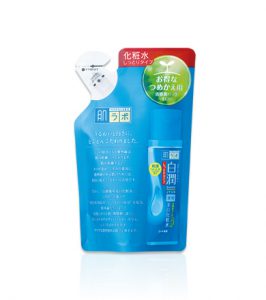 This product contains natural, high-purity arbutin for whitening and nanoized hyaluronic acid for moisturizing. It inhibits excess melanism to prevent blotches and freckles.
No. 5: Curel, Skin Lotion Ⅲ, Rich Type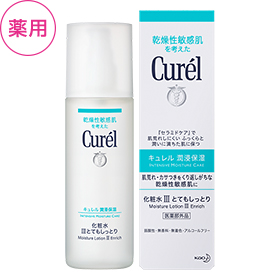 If you have drying sensitive skin, you should try this! Eucalyptus extract, moisturizing component penetrates into the deep part of horny layer. This skin lotions keeps the skin smooth and moisturized and prevents skin trouble caused by external stimuli. Anti- inflammatory agent is contained.
Have You Found Good Skin Lotion for Sensitive Skin? 
How did you like this article? We introduced five best skin lotions for sensitive skin which are available at Japanese supermarkets and drugstores. If you are not sure which skin lotion is good for you, you should refer to this ranking.
Reference: Urecon Skin Lotions for Sensitive Skin Sales Ranking
See 100 Skin Lotions for Sensitive Skin in the Latest Ranking (from August 1 to October 31, 2019)
>> ウレコンランキング100位まで見る