As it gets colder in the autumn, you must feel like eating one-pot dish or delicious stew to warm yourself. Cream stew and beef stew have totally different tastes. Compared to retort curry, there seems to be fewer kinds of retort stew. This page shows five best retort stews selling well at Japanese supermarkets and drugstores based on the sales ranking.
Which is Popular Retort Stew? Let's Look at the Sales Ranking.
No. 1: House Foods, Stew-ya Stew, Cream, 190g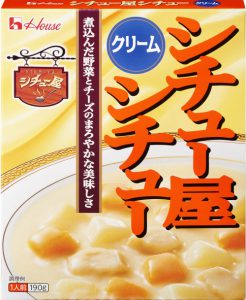 The most popular retort stew is Stew-ya Stew, Cream. It is easy to eat and has plain flavor. Its feature is its mild taste of stewed vegetables and cheese and creamy sauce containing meat's deliciousness. It is like homemade stew with potatoes, carrots and chicken.
No. 2: Itoham, Renji de Gochiso, Beef Tongue Stew, 185g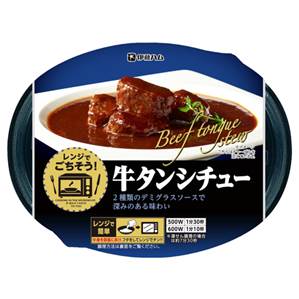 This "Renji de Gochiso" series can be easily cooked with microwave. This beef tongue stew sauce is made of sweetness of vegetables and two kinds of demi-glace sauce and beef tongue.
No. 3: House Foods, Retort, Hokkaido Stew, Cream, 180g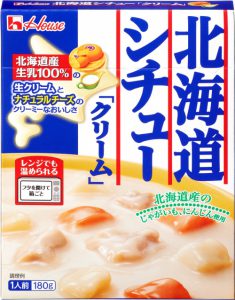 This product uses raw cream and natural cheese made from 100% raw milk produced in Hokkaido. It also contains ample potatoes and carrots produced in Hokkaido. This retort stew has creamy and rich taste.
No. 4: Nakamuraya, Noko Cream Stew, Gorogoro Yasaino Kodawari Jitate, 210g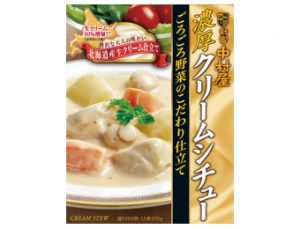 This stew is filling because it contains big portions of chicken, potatoes, carrots and mushrooms. It has rich taste as the package says, you might want to put some soy milk to adjust the taste.
No. 5: Nakamuraya, Noko Beef Stew, Atsugiri Gyuniku-no Kodawari Jikomi, 200g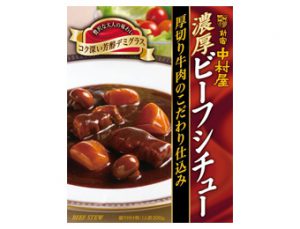 This is beef stew with rich taste made by stewing thick slices of beef prepared with red wine, mashrooms and potates with rich demi-glace type of brown sauce. It contains a few slices of rather big beef, two big mushrooms and rather big pieces of potatoes.
Have You Found a Good Retort Stew?
How do you like this article showing five best retort stews available at Japanese supermarkets and drugstores? It is interesting that stew series of Nakamuraya, which has strong image of curry, is top 4 and 5 on the ranking. When you do not have enough time to cook or you are tired, you might want to choose this kind of retort food!
Reference: Urecon Retort Stew Sales Ranking
See the latest sales ranking of Retort Stew up to 100 (July 1 to September 30, 2020).
>> See Top 100