The inside of the car is easily filled with the smells generated from food, body odor and pets, but if you use aromatics with deodorizing effect, you can eliminate the smells and fill the space with good smell. This article shows the five best-selling aromatics for vehicles at Japanese supermarkets and drugstores, referring to the sales ranking.
Which is a Popular Aromatic for Vehicles?
Based on Urecon's sales ranking data, TOP 100, aromatic for vehicles selling well at Japanese supermarkets and drugstores have been picked up and shown in the decreasing order of sales.
No. 1: Fabreze for Vehicles, Easy Clip, Sky Breeze 2ml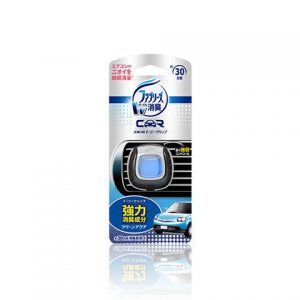 Fabreze for Vehicles is popular because of its high deodorizing effect. Surprisingly the intensity of the aroma can be adjusted, which is good for those who do not like aroma from aromatic or families with small kids. Easy Clip means that it can be installed easily. Once you set up the clip, aluminum sheet between aromatic oil and porous-membrane gets small holes and deodorizing ingredients and aroma start to give off and eliminate the odor quickly.
No.2: Fabreze for Vehicles, Easy Clip, Ion Aqua, for Smoking, 2ml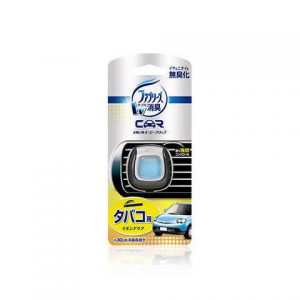 Odor generated from smoking is quite unpleasant. If you are a smoker, you should use this!
No. 3: Sawady, Clip for Vehicles, Parfum Noir, 6ml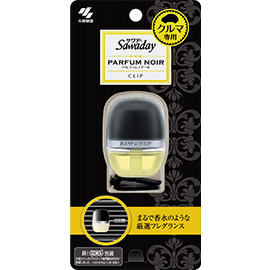 Aroma of this product is as if it were perfume. Some people say the aroma is too strong and others like it. It seems to depend on individuals.
No. 4: LAVONS, Fragrance for Vehicles, Shiny Moon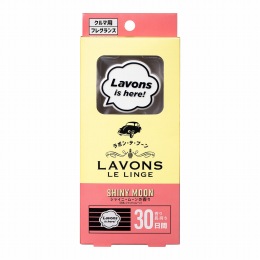 The package says, "LAVONS IS HERE!" This product is sophisticated and cute. It does not look aromatic for vehicles and you could get less stressed during driving. If you like something good-looking, you should get this. Have you found that it has different shape depending on its aroma?
No. 5: Fabreze for Vehicles, Easy Clip, Moldproofing Expert, Crystal Aqua, 2.2 ml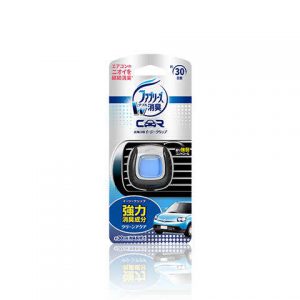 When turning on the air conditioner, it smells bad… Procter and Gamble released the Fabreze for Vehicles, Expert Series, which is the first product to prevent mold from generating in the air conditioner and get rid of mold odor. If you would like to block the odor from the air conditioner which is said to be caused by mold inside, you should take this!
Have You Found a Good Aromatic for Vehicles?
How did you like this article showing five most-selling aromatics for vehicles at Japanese supermarkets and drugstores? The right size of the product depends on how spacy your car is, so please think of your car size when you buy aromatics.
Reference: Urecon Aromatics for Vehicles Sales Ranking
See the latest sales ranking of aromatics for vehicles up to 100 (January 1 to March 31, 2020).
>> See Top 100