It is essential to take care of teeth, so you must choose the right tooth paste. You should use one with great detergency and functions to improve oral environment. It might be a little hard for you to decide which one to take from various kinds of tooth pastes in drugstores. Here you can see the five most selling tooth pastes in Japanese supermarkets and drugstores!
Which Tooth Pastes are Popular?
Based on Urecon's sales ranking data, TOP 100, tooth pastes selling well at Japanese supermarkets and drugstores have been picked up and shown in the decreasing order of sales.
No. 1: Clear Clean, Natural Mint, 130g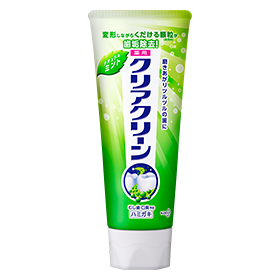 Thanks to granules that change their forms and break on the uneven surface of the tooth, your tooth surface will be smooth. Fluorine included prevents bad teeth from generating and getting worth. This product purifies the oral environment and prevent foul breath. With fresh Natural Mint flavor.
No. 2: Clear Clean, Extra Cool, 130g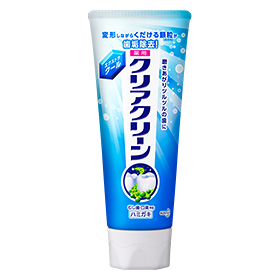 This product has a different flavor, super fresh Extra Cool than the one on No. 1. Tooth pastes with fresh flavor seems popular.
No. 3: GUM Dental Paste, 120g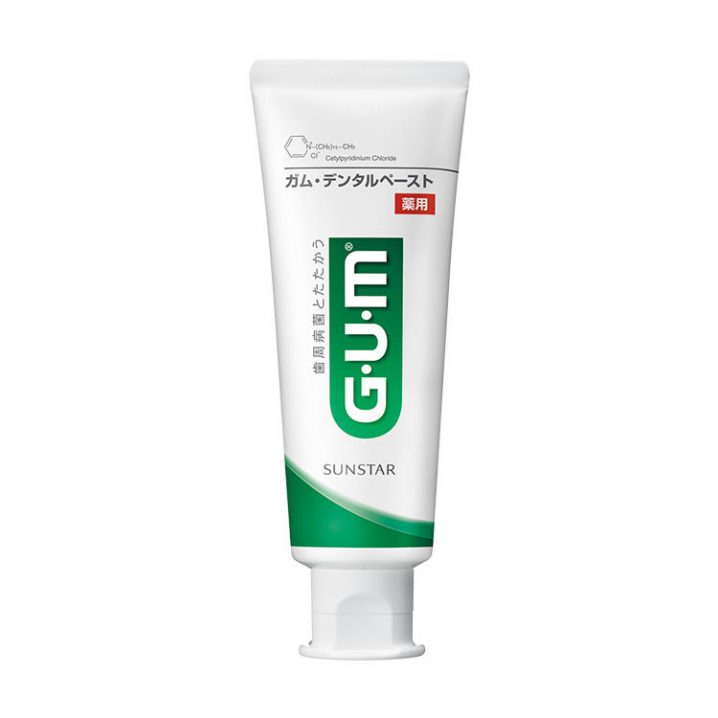 Periodontal disease is what you would like to avoid most. GUM Dental Paste prevents periodontal disease and foul breath by sterilizing periodontal disease bacteria, getting rid of their fragment and preventing inflammation.
No. 4: Sensodyne, Periodontal Disease Care, 90g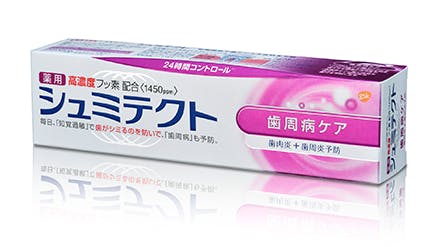 This tooth paste prevents hyperesthesia, which you feel when eating something cold. It includes fluorine in high concentration to prevent periodontal disease.
No. 5: Guard Hello, Standing Tube, 165g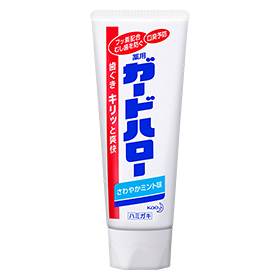 Guard Hello provides image of strong gums which support teeth. This tooth paste melts quickly in the mouth and fluorine is delivered to all part of the mouth to prevent bad tooth from generating and getting worse. It removes the dirt and stickiness and maintain the freshness. Pepper Mint flavor leads to fresh breath.
Have You Found a Good Tooth Paste for You?
Which tooth paste is popular? This article has shown five most-selling ones at Japanese supermarkets and drugstores. If you are not sure which one to take, please refer to this ranking data!
Reference: Urecon Tooth Paste Sales Ranking
See the latest sales ranking of tooth pastes up to 100 (December 1, 2019 to February 29, 2020).
>> See Top 100