In mid-summer, body soap is necessary to wash yourself after sweating a lot to get refreshed. So, the sales ranking of refreshing body soaps for the summer will be shown here.
Which Refreshing Body Soap Is Selling Well?
Based upon Urecon's sales ranking data, top 100, body soaps representing high market share have been picked up and are shown below.
No. 1: Biore u, Fresh Floral, Refill, 340ml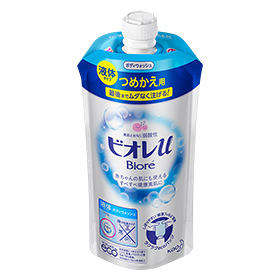 This product's cleansing power is controlled depending on each person. It gets rid of dirt which could cause stimulus to the skin and maintains the moisture on the skin at the same time. The product is gentle enough to wash baby skin.
No. 2: Biore u, Sappari Sarasara, Green Citrus, Refill, 340ml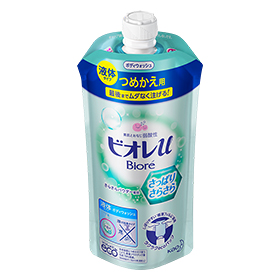 This product makes the skin refreshing and smooth after washing. It gets rid of dirt in the pores. It contains powder in it, so the skin is kept smooth even after getting out of the bath.
No. 3: hadakara Body Soap, Hoshitsu Plus Sarasara, Green Fruity, Refill, 340ml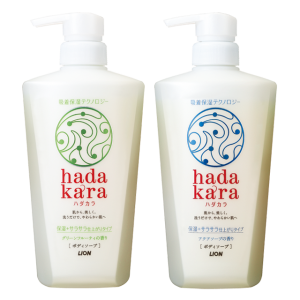 This product keeps the skin surface smooth and soft after washing your body. The picture shows the ones with container.
No. 4: SEA BREEZE, Body Shampoo, Cool and Deodorant, Refill, 400ml

This medicated body shampoo contains deodorant composition that suppresses the sweat odor and makes the refreshing feeling last long.
No. 5: Men's Biore, Medicated Deodorant Body Wash, Fresh Mint, Refill, 380ml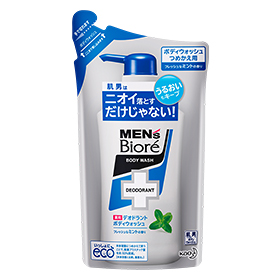 This gets rid of sweat, stickiness and odor and makes yourself feel refreshing! It prevents pimples on the breast and back that are areas easy to get steamed. It prevents odor thoroughly by getting rid of dirt in pores that is one of the causes.
Have You Found a Good Body Soap?
How did you like this article? It introduced Top Five on the sales ranking of the refreshing body soaps perfect for the summer. If you use these products during your shower time, you can get totally refreshed! If you are not sure which to use, please refer to this ranking.
Reference: Urecon Body Soaps Sales Ranking
See Latest 100 Best Body Soaps (April 1, 2019 through June 30, 2019)
>> ウレコンランキング100位まで見る