Of course on hot days, and when getting nervous, we sweat in the armpits. You must worry about the odor or sweat spot stains!
Antiperspirant and related goods are essential in summer to prevent sweat under your arms or on your face. You see various kinds of goods including antiperspirant sprays, sticks and armpit-sweat absorbing pads in Japanese drugstores, and it is hard to decide which one to take. So here are five best antiperspirant and related goods!
Let's Listen to Their Voices.
Ms. A: I sweat a lot and cannot wear clothes in dark colors.
Ms. B: Just like commercial films of antiperspirant, I am worried about odor of my sweat on a crowded train. I sometimes notice the smell from guys' sweat or old person smell…
Ms. C: I hate sweat spot stains! It cannot be helped but creates bad impression… I wonder what people without sweat spot stains are doing to prevent them.
Hirose, writer, will show you products she can recommend from her experiences and antiperspirant and related goods which seem useful.
No.1 Deonatulle Soft Sone W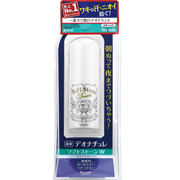 This antiperspirant can be applied easily even in the busy morning. It is not sticky and does not remain white on the skin. Its active components stick to the skin to deodorize the armpits. If you use this before going out, you can spend your time comfortably for long hours. This stick is compact and convenient because you can apply it again in the bathroom after you sweat a lot.
2. Riff Asewaki Pad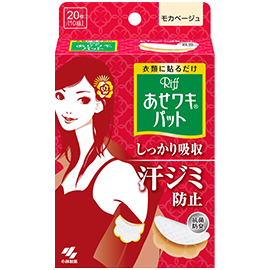 It is impossible to totally cover your sweat spot stains when the color of your clothes makes them look outstanding. In that case, you should use armpit-sweat removing pads. This pad's slit processing makes it easy to put on and make the pad follow the movement of the wearer well. As for white and mocha beige ones, mesh material is used to prevent sweat from remain on the surface and keep the surface dry.

These days, some armpit-sweat removing pads have deodorization and antimicrobial effects. You should use them along with other antiperspirant goods.
3. <Recommended> Ag Deo 24, Clear Shower Sheet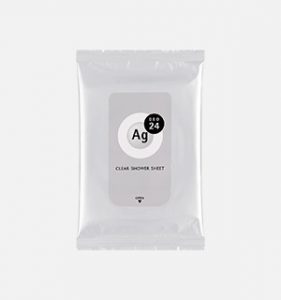 Ag Deo 24, Clear Shower sheet is great because the sheet wipes off bacteria which cause odor and it is usable easily when you notice odor outside. It does not leave something white on the skin. Hirose, the writer, has been using this for many years, since it is really comfortable. You can always feel fresh as if you took a shower for 24 hours.
4. Mentholatum Reflare Deodorant Gel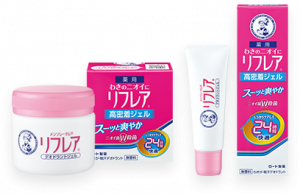 Both body odor and smells of sweat are suppressed by this antiperspirant. Mentholatum Reflare Deodorant Gel is highly adhesive for long hours. The gel makes it possible to feel fresh when using. This is good for those who prefer light impression.
A Jar which contains a lot and a tube which is easy to carry around and apply to the armpit are available.
【Quasi drug】
5. Mrs. Lloyd, Style Mate, Asejimi Boushi Mist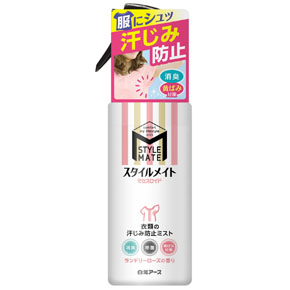 This product prevents sweat from adhering to clothes and sweat spot stains around the armpits and back. It is good for preventing clothes from growing yellow. Ingredients for deodorizing and bacteria-elimination and with antibacterial effects are contained. The aroma is laundry rose. (This is not effective to all the bacteria.)
Have You Found Something Good for You?
How did you like this article? We introduced strongly recommended five antiperspirant and related goods. Even on hot summer days, we would like you to enjoy your days with good products for taking care of your sweat and keeping yourself stylish.