Spring is the season when UV rays from the sun are the strongest of the year. The sunshine is getting stronger day by day. Even if you are staying home, you should not relax your guard. The sunshine from the window is strong enough. You should think of UV protection. This article shows five best UV creams selling well at Japanese supermarkets and drugstores.
Which UV Cream is Selling Well?
Based on Urecon's sales ranking data, TOP 100, UV creams selling well at Japanese supermarkets and drugstores have been picked up and shown in the decreasing order of sales.
No. 1: Skin Aqua, Tone Up UV Essence, Lavender, 80g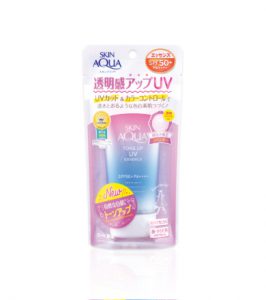 This UV cream's whitening effect has been picked up on social media. This attracts women who would like to show their skin whiter and more transparent when they post their pictures on SNS sites. It is also easily removable. It cuts ultraviolet rays, controls colors and rays, and whitens the skin at the same time. This UV cream for face and body realizes natural transparency with its lavender color, blue and pink blended.
SPF50+/PA++++
No. 2: Biore UV, Aqua Rich, Watery Essence, 50g
This can be applied evenly and has extremely light feeling in use even after applying several times. It has watery feeling with Water Capsule and fits to the skin quickly and prevents the skin from getting dry. It includes hyaluronic acid, royal jelly extract and BG, moisturizing component. It adheres to the skin and suppresses whiteness and makes the skin look more transparent.
SPF50+/PA++++
No. 3: Sun Cut, Tone Up UV, Essence, 80g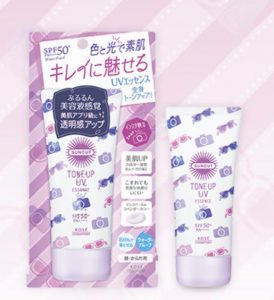 This product cuts ultraviolet rays and quickly improves the skin's transparency with effects of lavender color and rays as if you used apps. It has fine pearl color and provides the skin faint luster. It adheres to the skin and the beautiful skin lasts long.
SPF50+/PA++++
No. 4: Skin Aqua, Super Moisture Gel, 110g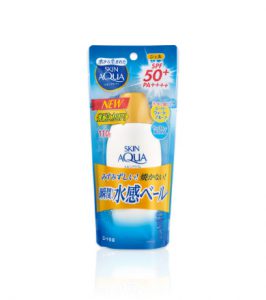 Four moisturizing components, super hyaluronic acid, hyaluronic acid Na, hydrolyzed collage, and amino acid, realize the feeling like water. This product has the strongest effect of cutting ultraviolet ray in this Skin Aqua series. It includes its unique components to prevent the UV cut function from weakening by rays. Super Water Proof, strong against sweat and water. Removable with soap. For face and body, good for makeup base.
SPF50+/PA++++
No. 5: Biore UV, Aqua Rich, Watery Gel, 90ml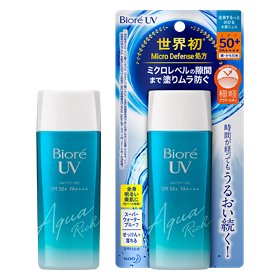 This product is gel version of Aqua Rich series on No. 2. Its texture is milky rather than gel.
SPF50+/PA++++
Have You Found Good UV Cream for You?
How do you like this article that shows five best UV creams on the sales ranking available at Japanese supermarkets and drugstores? It seems that the products providing not only protection against sunburns but also whitening effect. Let's find what is good for your skin!
Reference: Urecon UV Cream Sales Ranking
See the latest sales ranking of UV cream up to 100 (February 1 to April 30, 2020).
>> See Top 100