Wearing light clothing and showing skin in the summer, you have to take care of body to keep the skin beautiful and moisturized.
Here are body lotion products for the summer with fresh feeling and rich moisture. Each product is affordable enough, less than 1,000 yen.
No.1: NIVEA Skin Milk Light Touch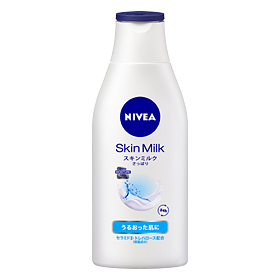 Picture from Kao
As the name shows, NIVEA Skin Milk Light Touch has fresh feeling as body lotion. It has milk-like and good spreading texture, and prevents the skin from turning dry.
It is said to be suitable for moisturizing the skin without sticky feeling for the summer. This is quite popular and selling well at Japanese drugstores.
Average price: 436 yen / 200g
No. 2: Vaseline Advanced Repair Body Lotion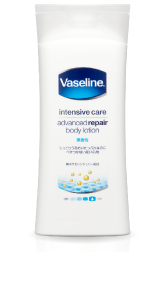 Picture from Unilever
Vaseline Advanced Repair Body Lotion has high reputation by word of mouth. It is never sticky but moisturizes the skin enough. Extremely small Vaseline jelly leads the skin moisturized.
Non-fragrance and good for delicate skin.
According to Urecon ranking data, this product is popular among women in their thirties and forties.
Average price: 453 yen / 200ml
No.3: Curel Jell Lotion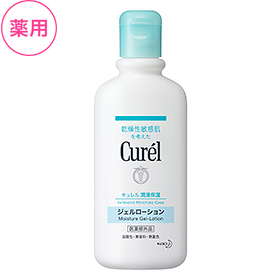 Picture from Kao
Curel Jell Lotion is jell type which is suitable for body care in the summer. It has fresh and moisturized texture and quickly fits to the skin: usable for the dry and sensitive skin. It also prevents rough skin caused by sweat and heat rash.
Curel Lotion, milk type, is also available and popular.
Average price: 1,233 yen / 220ml
No. 4: NIVEA Refresh Plus Aqua Moisture Body Jell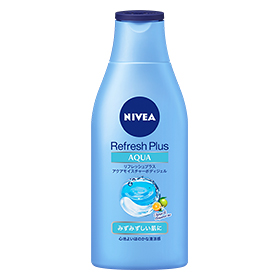 Picture from Kao
Body jell of NIVEA Refresh Plus, a series for spring and summer, provides refreshing feeling and is easy to use for warm and hot seasons.
Applied to the skin, it changes into lotion and maintains the skin moisturized with slight refreshing feeling.
Its fresh citrus aroma, blend of orange and bergamot tea, also refreshes yourself.
For those who prefer more refreshing feeling and effects of tightening the skin, Splash Body Jell released in 2018 is also recommended.
Average price: 426 yen / 200ml
No. 5: Johnson's Body Care Mineral Jelly Lotion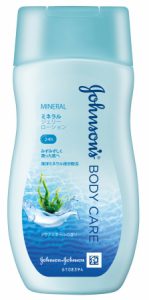 Picture from PR TIMES
Johnson Body Care series, which has established reputation for its ability to retain moisture, has released this especially for summer season. Since it is jelly type, it is not sticky and provides refreshing feeling. Its unique marine mineral component penetrates through the skin and leads to moisturized skin.
Fresh aqua mineral aroma is also preferred.
Average price: 503 yen ※As of March 2018
Have You Found a Good Body Lotion?
How did you like this article? Each product provides non-sticky, light feeling and moisturizes the skin without stress even in the hot summer. Let's add one of these products to your body care in the summer to get the moisturized skin!
©Urecon powered by TRUE DATA
※Each data is as of the date the Japanese article was released. Some products might have finished selling.
※Data from January 1 to March 31, 2018
※Urecon (https://urecon.jp/) is publishing market trend data for the latest three months.